Mission Statement: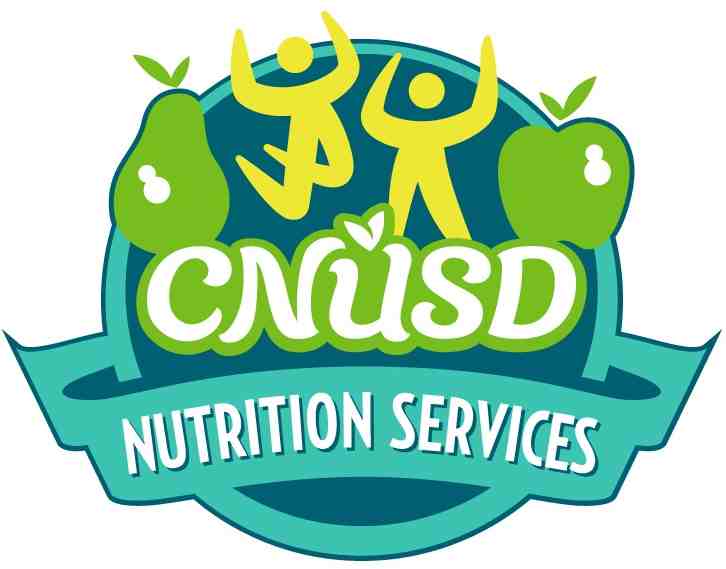 Child Nutrition is committed to supporting student and employee success by providing access to nutritious meals and extraordinary programs that create opportunities for all to lead healthy and productive lives.
Child Nutrition Services participates in the Free and Reduced Meal Program, which allows families to apply for free school meals. For more information please click on the "Meal Applications" link to the left of this message.
There are also many other resources that families can receive that use similar, if not identical, qualifications. Services could include reduced or low-cost Wi-Fi, utilities, or reduced fees for AP & SAT Tests. Please click here to find out more.
Welcome to Child Nutrition Services!
Good nutrition and learning go hand in hand!

The Nutrition Services department is made up of a team of food and nutrition professionals that are dedicated to students' health, well being and their ability to learn. We support learning by promoting healthy habits for lifelong nutrition and fitness practices.

Meals, foods and beverages sold or served at schools meet state and federal requirements which are based on the USDA Dietary Guidelines. We provide students with access to a variety of affordable and appealing foods that meet the health and nutrition needs of students.
To learn all about our district's meal guidelines as laid out by the USDA, click here.
All CNUSD schools offer Breakfast for all students every single school day. All items served are whole grain, reduced-sugar, and student tested/approved! Check out our menus and come in for a visit!
Federal Nutrition Standards for School Meals:
Corona-Norco cafeterias are meeting tough new federal nutrition standards for school meals, ensuring that meals are healthy and well-balanced and provide students all the nutrition they need to succeed at school. Now is a great time to encourage your student to choose school lunch!
School meals offer students milk, fruits and vegetables, proteins and grains, and they must meet strict limits on saturated fat and portion size.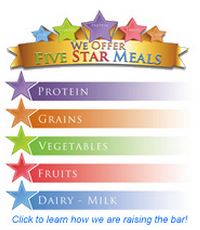 School lunches will meet additional standards requiring:
age-appropriate calorie limits,
larger servings of vegetables and fruits (students must take at least one serving of produce),
fat-free or 1% milk (flavored milk must be fat-free),
more whole grains,
and less sodium.
Click here to learn how we are raising the bar on Student Nutrition!
We're always working to offer Corona-Norco students healthier and tastier choices. School meals are a great value and a huge convenience for busy families too.
We look forward to welcoming your student to the cafeteria. To get additional facts about school meals visit www.TrayTalk.org. Thank you.

Notice: The California Revenue and Taxation Code (RTC) Section 19853(b) requires local educational agencies (LEA) that operate the National School Lunch Program (NSLP) to annually notify households about the Earned Income Tax Credit (EITC) Information Act.